Do you want to know the secret to sustained success?
The Success Mentor Summit is the place to
level up your life.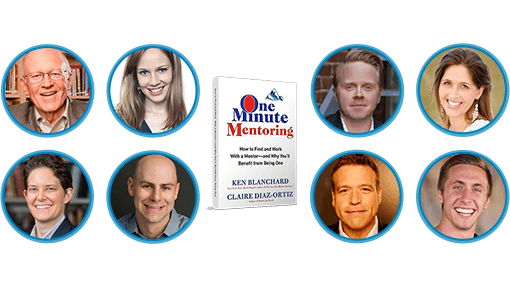 100+ experts reveal how they succeeded – and how you can too. Using the principles of One Minute Mentoring, our 100+ success mentors will guide you to long-term success.

September 05 – 15 2017
ONLINE ($499 Value)
September 05 – 15 2017 | ONLINE ($499 Value) A Sneak Peek At The Amazing Insights You Will Get

The Success Mentor Summit was created to help you access the directed mentoring you need to level up your life.
Where else can you learn about success from 100+ of the best mentors around?
Fueled by the message of the new book, One Minute Mentoring, by Ken Blanchard and Claire Diaz-Ortiz, the summit will teach you the power of mentoring and mindset when it comes to balanced success in life and business.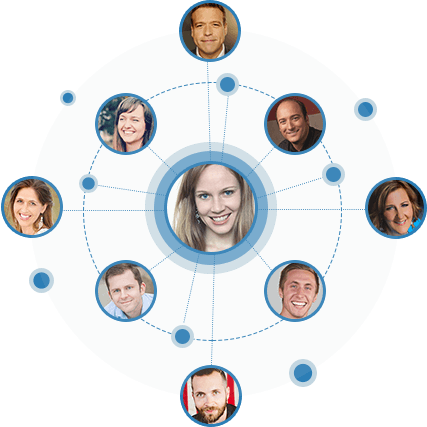 Each mentor will peel back the curtain on their own success and give you the specific action steps you need to take to reach new heights.
This summit will give you the mentoring you need to embark on a new path to lasting success.
Are you ready?
ABOUT THE BOOK –
One Minute Mentoring:
How to Find and Work With a Mentor – And Why You'll Benefit from Being One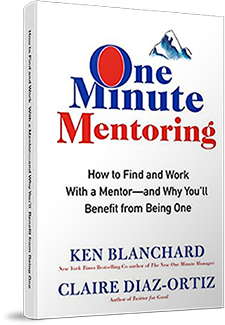 The bestselling co-author of the legendary The One Minute Manager® and a former Twitter executive join forces to create the ultimate guide to creating powerful mentoring relationships.
Positive mentoring relationships can change the way we lead and help us succeed. In One Minute Mentoring, management guru Ken Blanchard and Claire Diaz-Ortiz, an early Twitter employee, combine their knowledge to provide a systematic approach to mentoring, giving readers great insight into the power and influence of mentoring and encouraging them to pursue their own mentoring relationships.
The Success Mentor Summit is about extending the message of this book into the world, and making sure that everyone understands the power of mentoring to help you reach success.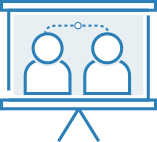 Do you understand that valuable mentoring can make the difference between where you are now and where you want to be?
Learn about the power of positive mentoring, and why good mentoring relationships can transform the lives of everyone involved.
Listen as our experts explore their own mentoring experiences and deliver practical information on finding a mentor, being a mentor, and how to get the most out of a mentoring partnership.
No matter who you are or what you do, mentoring can make a massive impact on the life you want to build. Our experts will mentor you to make it happen in your own life.
Here are just a few of the topics our expert mentors will cover:
The Power of Learning from Your Hero
Why Finding Someone Who has Been There is the Fastest Route to Success
Why You Don't Have to Knock Down Every Door to Find a Great Mentor
The Power of a Younger Mentor to Help you Reach Mastery
Why a "NO Mentor" Might be Your Fastest Ticket to Successes

Have you heard that mindset matters, but you don't know where to start when it comes to changing yours?
Learn why the power of how you think about your success makes all the difference when it comes to reaching it.
Hear from our mentors what it means to take that mediocre mindset you have today and turn it into a killer one that can fuel your dreams.
Explore why great leaders use their brain to their benefit, and learn the specific steps to take to ensure you are always serving as your own best coach and cheerleader.
Here are just a few of the topics our expert mentors will cover:
Why Fear of Success is Really Fear of Failure
Where Fear Really Comes From
Why Thinking You Suck Means You Just Might
What Envy Can Spark in You
How to Know if You Are Being Led by Love or Pushed by Fear
The Best Way to Nurture Your Mindset For Success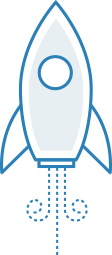 Do you have a clear idea of what success means to you?
Do you have a clear path to reaching that goal?
In this phase, learn from our mentors what it means to identify what you aim to achieve, and then go after that goal with everything you've got. Understand what it means to reach success — and why it isn't always what it looks like from the outside. Finally, grasp the meaning and power of balanced success, and why moderation in achievement will change the way you view what you want.
Here are some topics our mentors will cover as they teach you to level up your success:
How We Self-Sabotage Our Own Success
Why Many Mini Successes Can Lead to Greatness
How to Draw Your Own Map to Success
Why External Measures for Success and Achievement are Insatiable
Why Success Doesn't Mean You Should Stop Growing

Finding Your Inner Noble Guide
Mentoring others is helping them find their truth
On keeping the line of communication open between you and YOU
The code of the noble spirit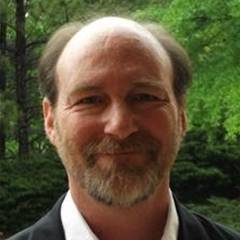 How to Learn from Your Hero
The power of a virtual mentor, what it means, and why it works
On the importance of treating influencers like equals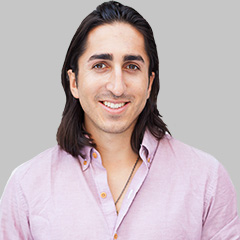 On being naive enough to believe you can change the world
If you can't be #1 in a category, invent it!
On committing to your own success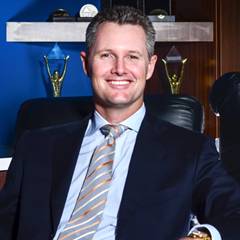 On Learning From Others Who You Want to Be
The power of newness
On the difference between positivity and mindset
The importance of constantly realizing how little you know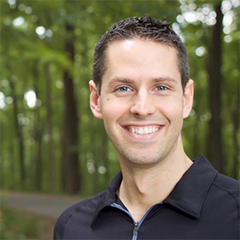 The Power of a Younger Mentor to Help you Find Mastery
On having a young mentor
The importance of mastery, and how to get it
On owning your definition of success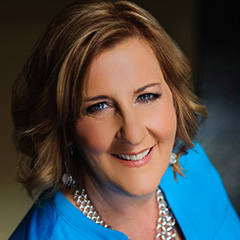 The Value of a Real Expert to Guide You Along the Way
Why knowing what's you and what's not you is so essential
Why you might need branding therapy!
Why the best expert for you is the one who is just one step ahead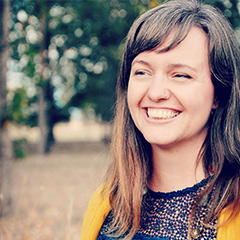 Why Mentoring is about Finding Your Network
How to become a student of people's lives
Why you need to meet your mentee where they are
How to go with the goers
How a team of mentors can help you succeed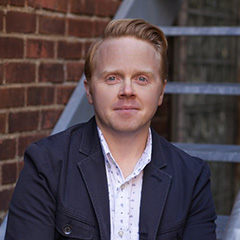 Your customer is your mentor
How to get your customer to give a standing ovation
Being interested in your customer's success
Learning from your customer is the most important thing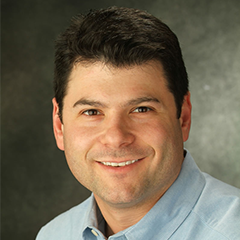 Wednesday | 6th September
The Importance of a Guide
Why most people are generous with their time if you don't waste it
Why the story is not about you — it's about them
The problem of being a success addict
Why success is not a friend of close relationships
Why you need to know the end game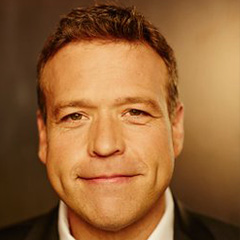 How to Find the Help You Need to Help You Win
Why Can't is a four letter word
Why you need an advisory board
The power of radical transparency
How an accountability partner can help you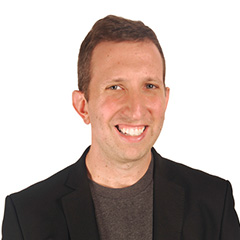 The Life Changing Power of a Positive Mentor
Why how you do one thing is how you do everything
Why you need an advisory board
The problem with not being taught to understand one another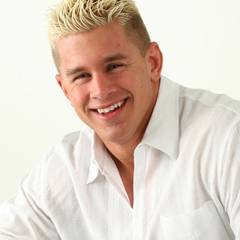 Why Your Mentor is Not a Fairy Godmother
On not acting out of fear
Why there are no magic beans!
Why you need to stop looking for the one mentor who will give you the success you want
How to learn when it's time to move on from a mentor or coach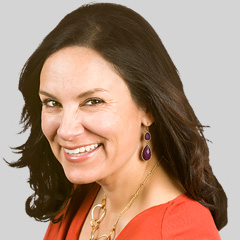 Why Different Types of Mentors Are Important for Success
The different types of mentors, and why they matter
Why quality input is quality output
The one tool to help you stay in touch with mentors, guides, and influencers
If you're in SF, never eat alone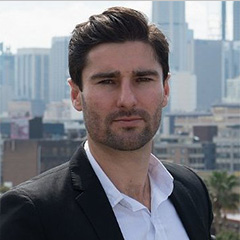 Why Finding Someone Who has Been There is the Fastest Route to Success
On staying humble with yourself
On boundaries and success
Why messenger mentors are all around us
On being flexible when guiding others
On giving value, every time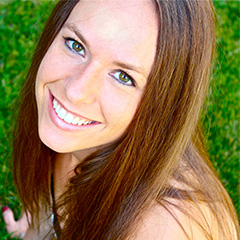 The Power of Mutual Mentoring
The importance of Interconnectedness
The network effect and mentoring moments
Why the world hasn't embraced
Intergenerational mentoring
Mutuality in mentoring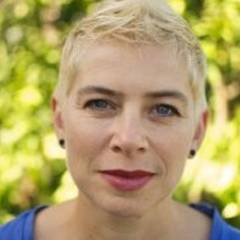 How to Be Mentored by Others
The power of a virtual mentor
On embracing life as a student
On finding a powerful guide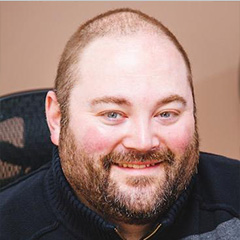 Why Being a Mentor is Being a Guide to Success
Why a mentor is a sounding board
On not creating dependence in your mentees
Why there's more to work
No one wants to be treated as a wide in someone else's factory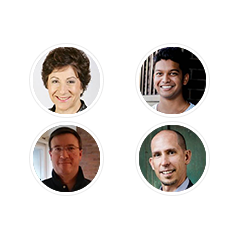 Susan Friedman, Dewan Bayney, Eric Van Der Hope, Shawn Murphy
Propelling Others to Success
Why you must ask what you are meant to do
The purpose of success
Helping others live the lives they were meant to live – not the lives they tell themselves they should live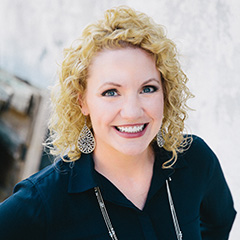 Why Mentoring Via Mastermind is Key to Success
There is no mastermind fairy, and what you can do about it
The importance of transparency in masterminds
The logistics of running a successful mastermind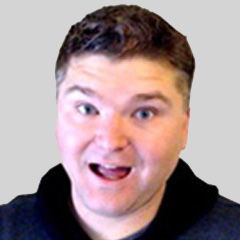 What Mentors Really Want, and How to Get Them to Mentor You
On offering your services as a potential mentor
On crowd-sourcing advice from multiple mentors
On having the guts to ask
What mentors really want — and how to appeal to them as a potential mentee
Why all mentors should give mentees a first assignment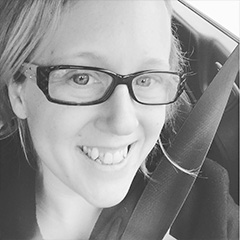 On Mentoring and Being a Go-Giver
The importance of knowing what you will and will not do
On setting rules for your life and your success
Why you need to hire giants
On mentoring and being a go-giver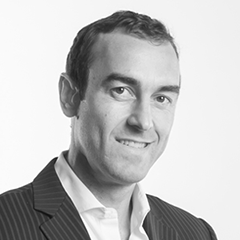 The Power of Indirect Mentoring
Why the great thing about mentors is you never have to meet them
Why you always need to be honest about how stupid you are
Why the only reason you don't have a mentor is because you think you don't need one
How being humble — and being smart – gets you the mentor you need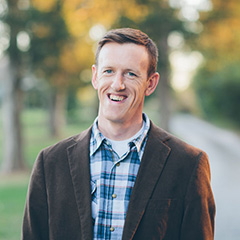 On Leading Others to Success
Changing lives even when you're busy
On leading others while still setting up a low to no YOU structure
How to touch lives by outsourcing you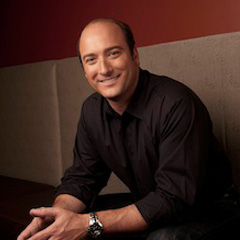 Self-Reliant Leadership and Learning to Lead Others
Why people development is a force multiplier
What a hot wash is — and why it matters
The problem of leading too much
Why you need to slow down to speed up
The importance of being even-minded
Why you need a team to help you reach success
The power of thinking bigger than you've ever thought before
What you have to give up to succeed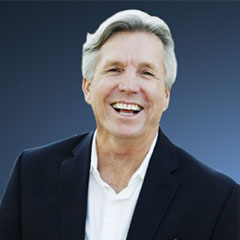 The Power of Knowing Your Career Narrative
What stability means to you
On developing a career narrative
On being crystal clear on what you need to move away from
The push vs. the pull of careers
How you see yourself vs. how the market sees you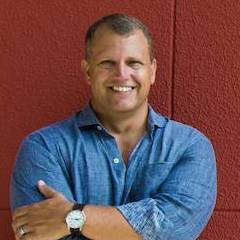 The Invisible Glass Ceiling
Why we grow up thinking we need a big machine to protect us
On not wanting other people to have power over your destiny
The importance of knowing if you are motivated by positive or negative reinforcement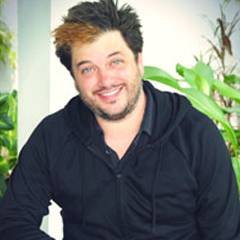 The Key to Mindset when it Comes to Success
Why Mindset isn't an event, it's a process
The more negative you are, the more mindset works
Understanding the fixed mindset
On not thinking linearly, and on thinking laterally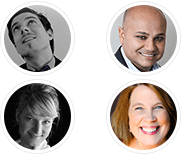 Alinka Rutkowska, Dana Wilde, Matthew Turner, Ash Roy
The Importance of Upgrading Our Idea of Success to Get There
On updating the operating system in your life
Why we need clarity on who we want to be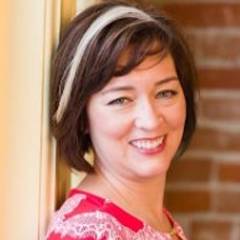 The mindset shifts an artist needs
On "Dream life or bust!"
How to develop a daily mindset practice
Why if you think you can, you won't.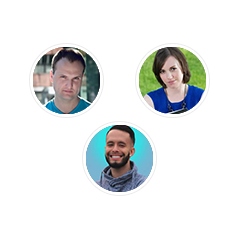 Cory Huff, Jennifer Blanchard, Ulyses Osuna
How Understanding Your Priorities Leads to Success
The Connection Between Priorities, Time Management, and Success
Why Asking, "What Kind of Me Do I Want to Be?" Changes Everything
How to Ask, "What Can I Do to Be a Better Me?"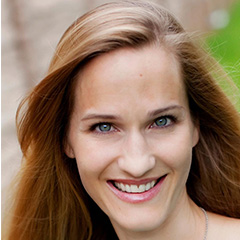 Why you need a belief system that values your work
The importance of knowing your non-negotiables
On looking where you're going
The power of reverse engineering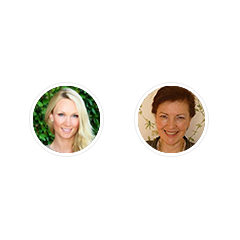 Kamelia Britton and Nina Harrington
How to Believe to Succeed
On figuring out why you are stuck
Why emotional debt is paralyzing
How to stop beating yourself up about your past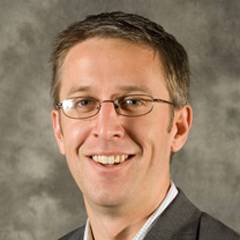 Why the Mindset of Success Builds on Success
How to focus on your intentions
The frequency of success, and why it matters
Why you should never avoid the fear
The power of asking, "How is this serving me?"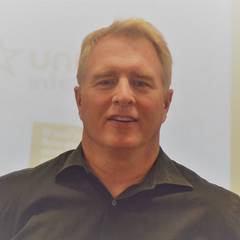 Why a Great Mindset Can Secure Your Success
Why being an outsider can help you develop your mindset
Thoughts can change actions, but actions can also change thoughts
When you're overwhelmed, here's exactly what you should do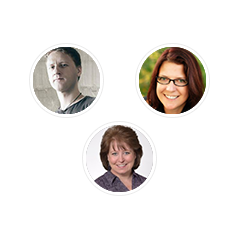 Johnny Helleland, AK Turner, Charlene Burke
The importance of helping others transform
Why being a parent is about guiding other (little) humans
Why being a parent is being the most important kind of guide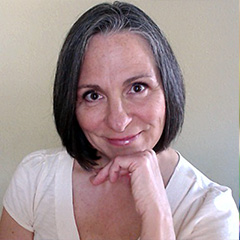 Why Mindset is Everything
On tangoing with demons
Why constant positivity doesn't cut it
Why junk food equals junk self esteem
On how to nurture your mindset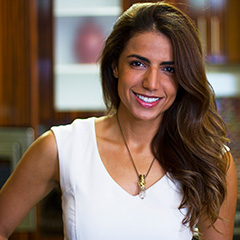 Building a Successful Online Business
The power of connections when you live where there are more sheep than people
On building a niche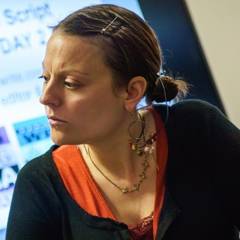 The power of social to expand your message
How to give, give, give, and THEN ask
On being more than you are with social media
On empowering others to be officers of happiness
The 5-second rule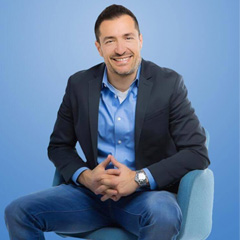 Why it Takes 10 Years to Become an Overnight Success
On turning a virtual mentor into a real life one
Why you shouldn't look for everything in just one mentor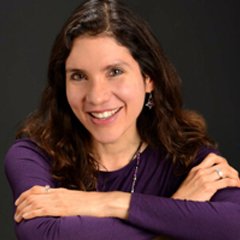 The Convergence of Success
Why doing what matters in all areas of your life is what matters most
What is means to be successful
The convergence of joy, money, and flow in success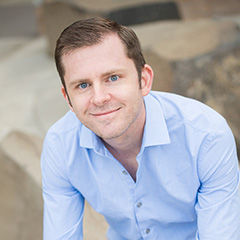 On Helping Others as an Author (or paper mentor)
How to help someone become so good they don't need you
How a paper mentor can guide you to success
The value of co-mentoring for success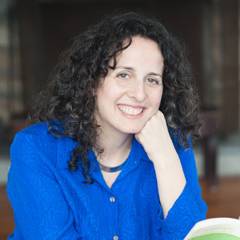 The importance of gratitude
How to teach your kids about your own success
On the mindset of success
The importance of thanking those who helped get you where you are today
Why saying no is essential to being truly successful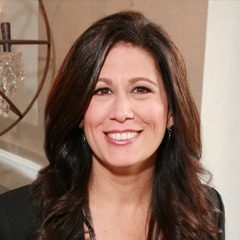 Don't Become Successful at Something You Don't Want to Do
Why Millionaires Don't Necessarily Feel Successful
On Making Progress in the Wrong Direction
On Limiting Your Own Success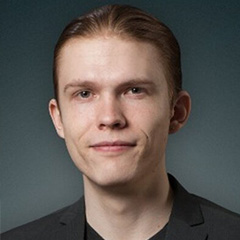 The Insecurity and Satisfaction of Success
Why Being Successful Doesn't Mean You Don't Pick Up Wet Towels from the Floor
Why Insecurity is Always There
Purpose and What You Are Called to Succeed At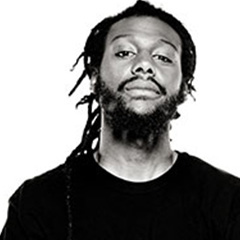 What Real Success Really Is
Understanding our dark sides
The power of Yes…And
Julia Cameron and the Artists' Way + The Morning Pages
The Importance of Getting Curious
Why you need to go up to go down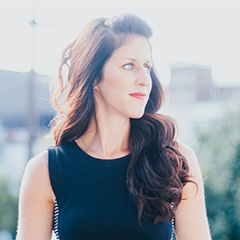 How Setbacks Can Lead to Success
On Finding Your Real Potential as a Human Being
On Purpose, and What it Isn't
On Not Taking the Human out of Business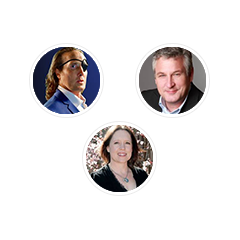 Tanner Gers, Mark Babbit, Alexa Bigwarfe
Failing Your Way to Success
What a Minivan Meltdown can teach you about doing it all
On essentialism — delegating, deleting and automating
One Adapting your personality to your productivity style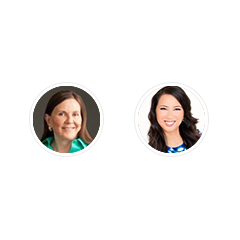 Dorothy Tanahill and Lisa Canning
How Success Builds on Success
What it Means to Learn from Someone Who's Been There Before
Why Your Own Success Should Never Stop You From Learning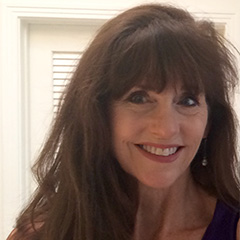 Building a Bridge to Success
Don't take a leap — build a bridge
The regret of not taking a chance
What's another 9 years if it's your dream?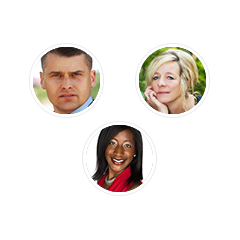 Jason Ladd, Diane Robinson, Angela J Ford
Success is Only Success if it's Fulfilling
On not going from point a to point b
Life can be service
On not pretending to be other people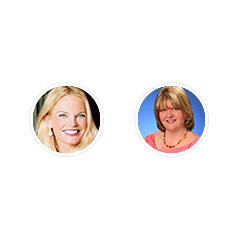 Sabrina Truscott and Donna Kozik
TBD A surprise panel on success!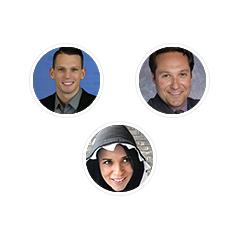 Brian Downward, Stephen Shapiro, Kirsten Oliphant
How to Draw Your Own Map to Success
How to find the people who really know what they're doing, and why you must learn from them
On getting mentorship from Seth Godin while deployed, or, the power of indirect mentors
The meaning of "what next, what now"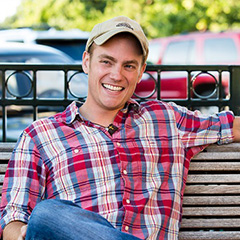 On not comparing yourself to others on the journey to success
On planning for a leap
On not comparing and despairing
How to not fight fear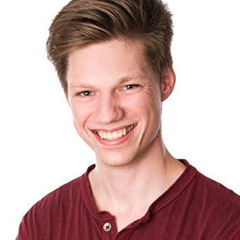 Why Burnout Leads to Focus Leads to Success
Does a side hustle really work?
The 80/20 rule with income
Why your health NEEDS to be your business!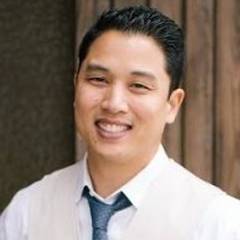 How Parent Entrepreneurs can Succeed
The power of blocking time
Why overwhelm leads to inaction
How to kill the 9-5 life
Sarah Shaw and Anne Rainbow
It's Not Balance, it's Alignment that Matters
If your life is better, your business will be better
The importance of asking, How Do You Want to Feel in Your Life?
Why No is the new YES
How to set boundaries
It's not balance, it's alignment that matters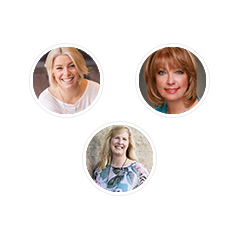 Lise Cartwright, Heather Chauvin, Susan Ascher
How to Succeed without Burnout
On Taking Time for Granted
ON Designing Work to Fit Life, and Not Life to Fit Work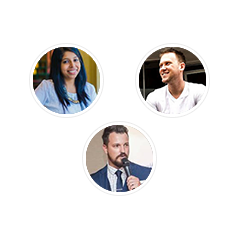 Jyotsna Ramachandran, Nick Thacker, Mark Asquith
Why you must ask yourself, "What must this be true for this to be successful?
On recognizing our bias against new ideas
How we can increase our success by increasing our creativity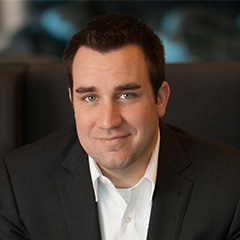 Why everyone is a teacher, and everyone is a mirror
How to earn permission to mentor others
Why mentoring is equipping others to lead
The importance of being teachable
Why the first step in changing is leveling up your awareness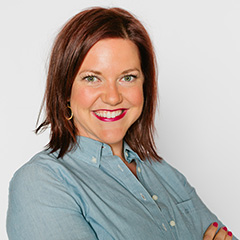 If you're better at something tomorrow than you are today, you are a success
Why nothing you do is safe from productivity hacking if you care about success
If you silo your success, you won't improve
Why you need to step to the side of yourself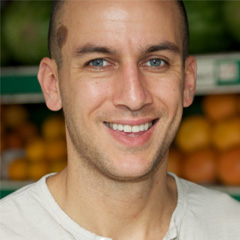 The Connection Between Success and Money
On Staying the Same After Your NYT Bestseller
Why Success as an Artist is Different than Success in Other Disciplines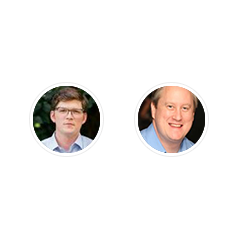 David L. Hancock and Austin Church
Wednesday | 13th September
The Secret to Success is…
What is success for you
How do you want to feel?
On knowing what you really want
The power of leverage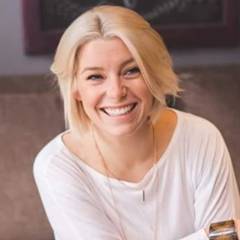 Success is about dogged determination
On starting a blog for fun, not money
Why you have to be flexible and willing to change up your sources of revenue
The power of email marketing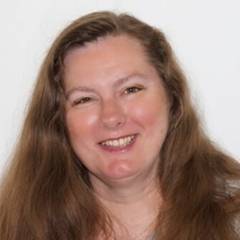 How to Prioritize Your Long-Term Success
The importance of putting off short-term accomplishment in exchange for long-term wins
On not realizing the opportunity cost of saying YES to some opportunities
The reality of success and how much time it takes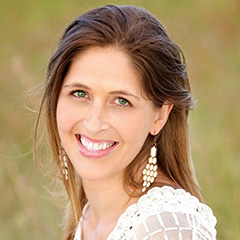 The Positivity of Success
Why Nothing Spirals Down Faster than a Negative Environment
The problem of being bombarded with the "Enoughs"!
On accepting who you are
On reframing your challenges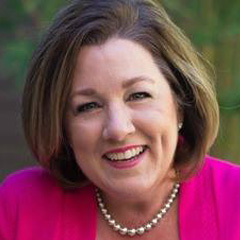 Listening to Your Life is Success
Do you have to have a "thing"?
If you could do anything, what would you do?
The difference between a bench and a platform when it comes to success
On poking your soul awake to life and success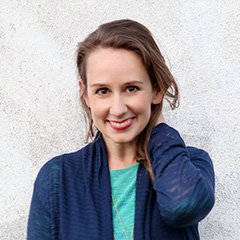 Why Success isn't a Dirty Word
The importance of being high leverage
On being your authentic self
The power of a growth mindset
Why only a few things you do matter; the rest is noise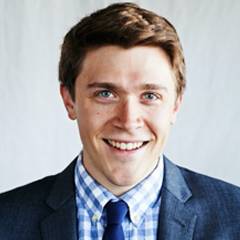 Success Through the Seasons
Why the Season You're In Will Determine Your Success
The Importance of Giving Yourself Grace
On Not Giving Up On Your Dreams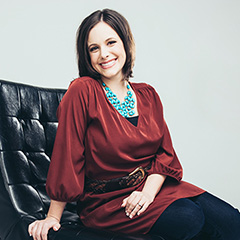 On Shifting from Helping Yourself to Helping Others
If you don't pay for guidance, you pay in negative consequences
Why coaching works
How to get the help you need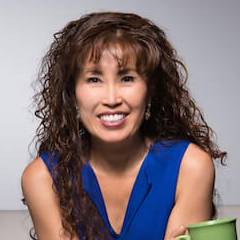 Thursday | 14th September
Why Your Success Depends on Your Why
On starting with a decision to not be overwhelmed
Why your why has to be bigger than your why bother
The problem with side hustles — and why they don't work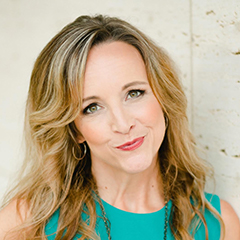 Why the Speed at which You Act Determines Your Success
Why curiousity is a key core value
On not creating depensionce
On implementing a mentors advice
The power of modelling your success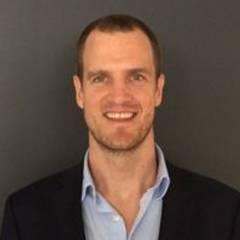 Productivity as a Vehicle for Success
How we spend our days is how we spend our lives
The fewer things you can do, the more you can achieve
On being smaller and winning more
How to figure out how things are going to fight their way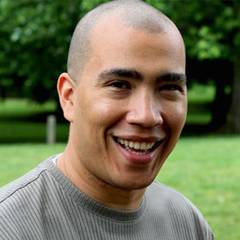 Why Many Mini Successes Lead to Greatness
Why you need to monitor your gas gauge of success
Yes, it does take ten years to become an overnight success
The importance of a comfort meter — and why you don't want to get complacent
Why most people don't know if success is happening at all — and why specific goals are critical
The power of living with your mentors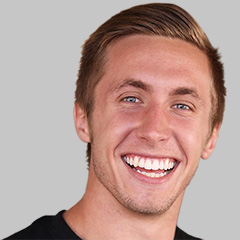 The Power of Focusing on ONE thing in order to wildly succeed
When you know you HAVE to pursue your dream
A new level means a new devil
On the time for hustle and the time to work smart
What success really is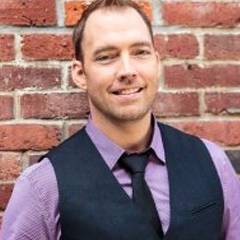 Why you need to define your impossible
The three things you need to succeed: a mission to pursue, a mentor to guide you, a mindset to see you through
Why you'll have the greatest success when you pursue your dream
Why you need a mentor AND a model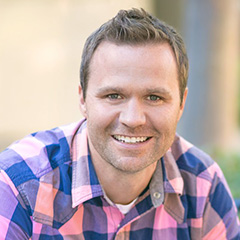 Success Isn't What You Think
On prioritizing people in business
Why business is one of the strongest engines for generosity
Why the way you view success changes the choices you make to reach it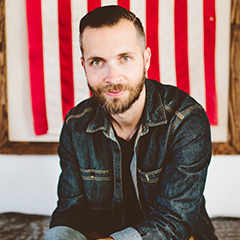 Why You Sometimes have to Go Backward Before You Go Forward
The fear of going backward when you out on your own
On being 80% happy
On throwing your life way out of balance to get back in balance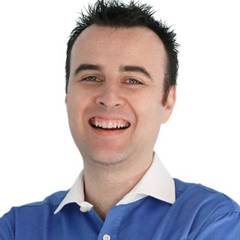 We're the Ones Who Stand in Our Own Way
We teach what we need to learn
How fear jails us
Why fear is awe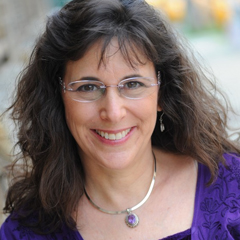 Why Success is About Being Known
Why being known is different than being recognized
Why you shouldn't be successful at being somebody else
How to not sprint in the wrong direction
What it means to give a speech to four people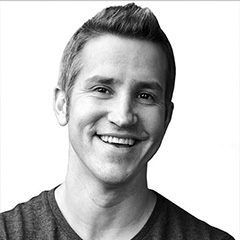 On not having mentors
The power of a coach
How the online world mentors each other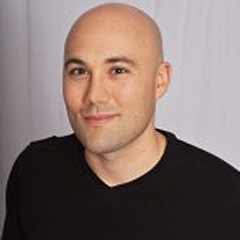 The Power of Learning to Succeed
Why vulnerability matters
The power of constant conversation with others in the space
What do people ask you for help?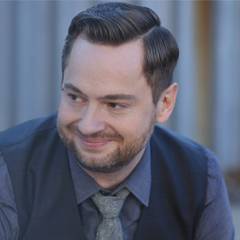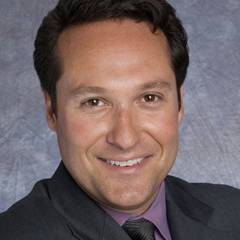 Why Giving is the Secret to Success
How to set priorities in terms of who you help, guide, and mentor
The importance of uncommon commonalities, and how to make them work for you to find great mentors
What Sheryl Sandberg recently did to stop a "taker" in his tracks
The difference between advice and help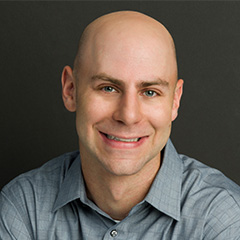 Why you don't need credentials to succeed
Why the Easy Path to Make it is With credentials, but why there is another way
Knowing the MVP of your idea
The different genres of people who seek success
How to swaddle yourself in social proof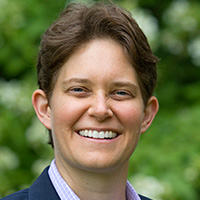 Why Success Can't Come without Mentoring
Why mentoring matters when it comes to Success
On not thinking less of yourself, but thinking of yourself less
The different types of mentoring that can help you succeed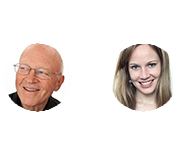 Ken Blanchard and Claire Diaz-Ortiz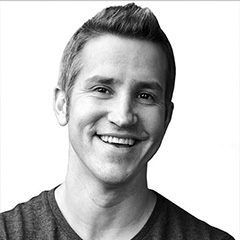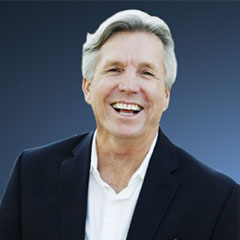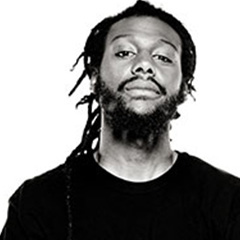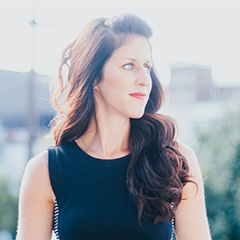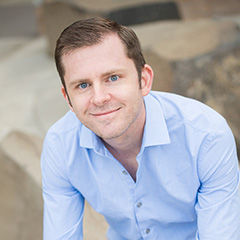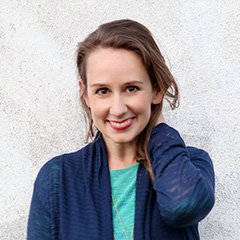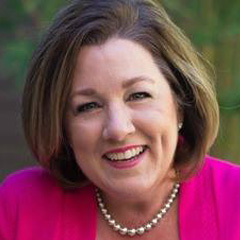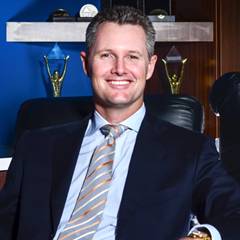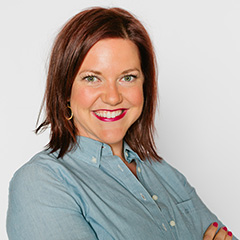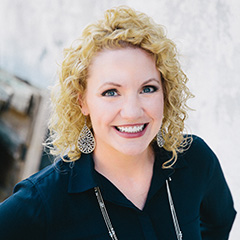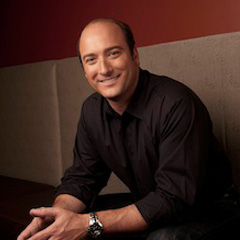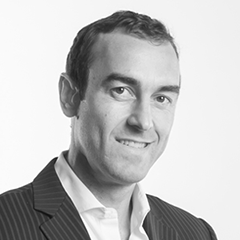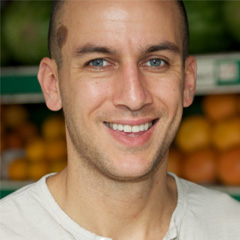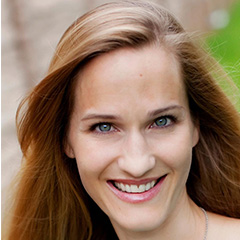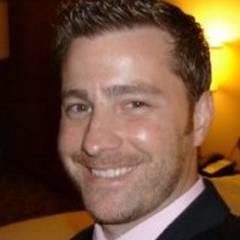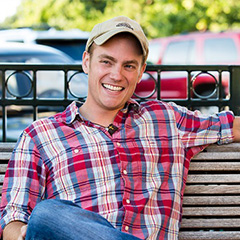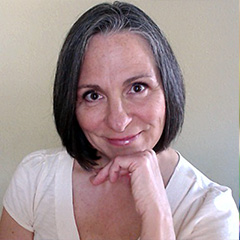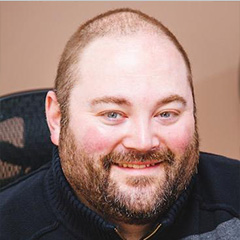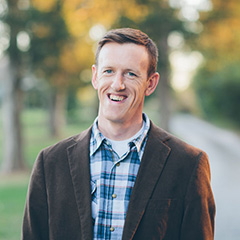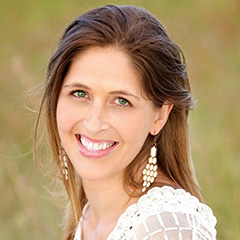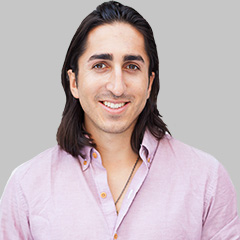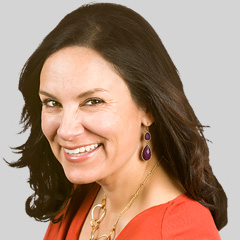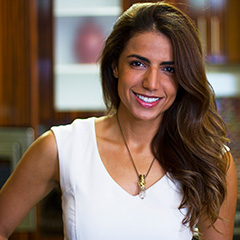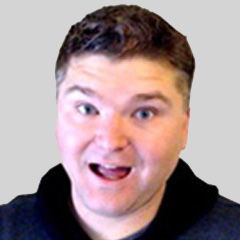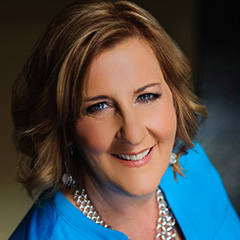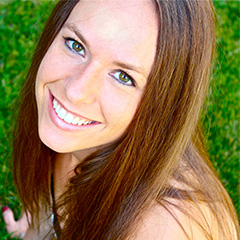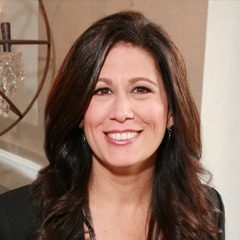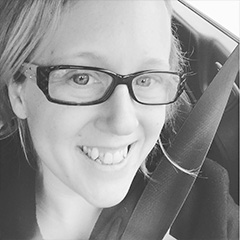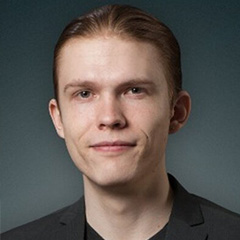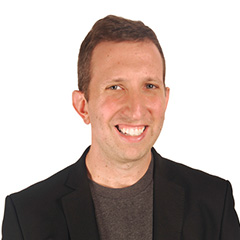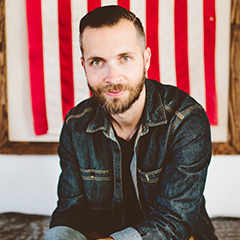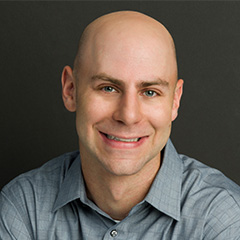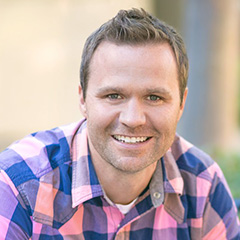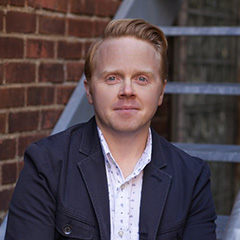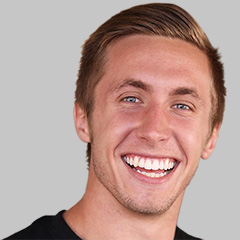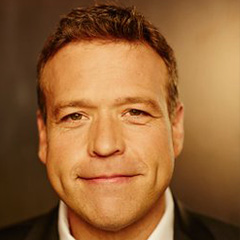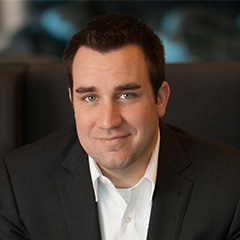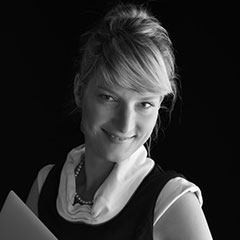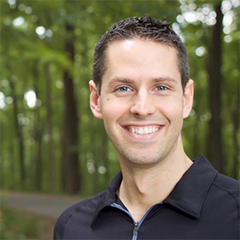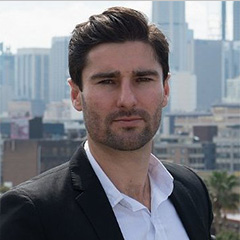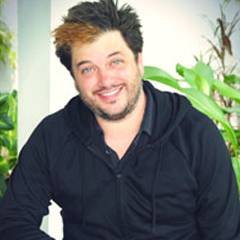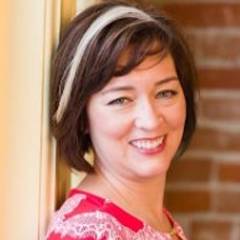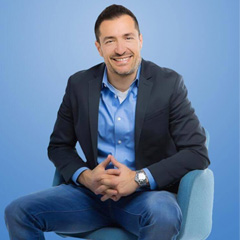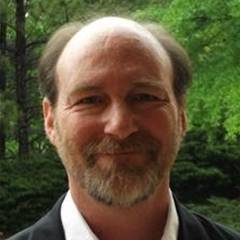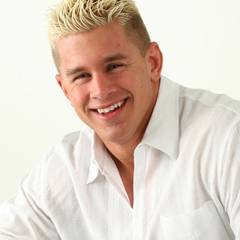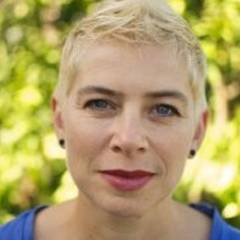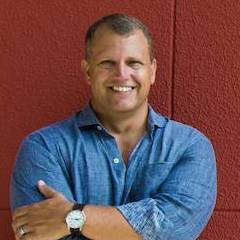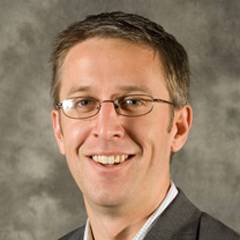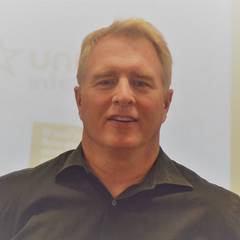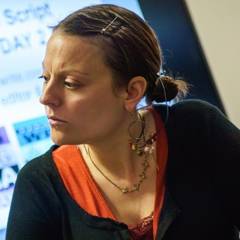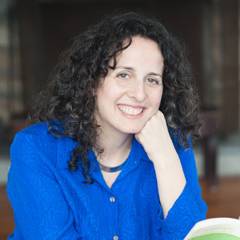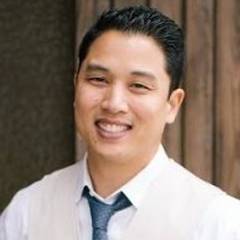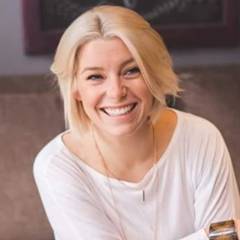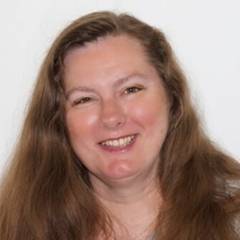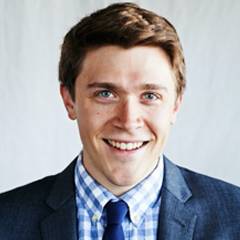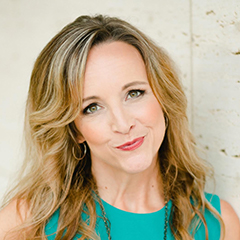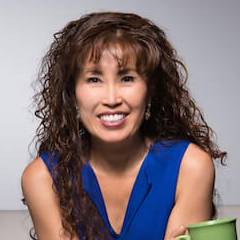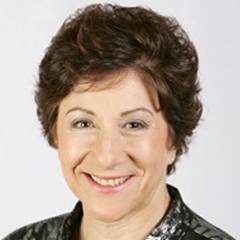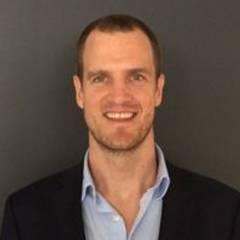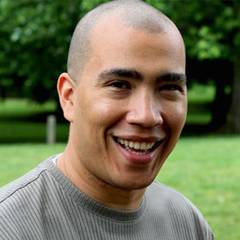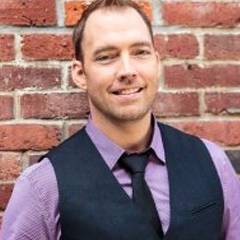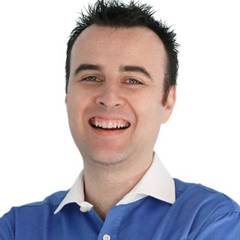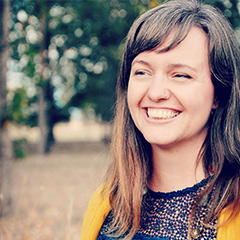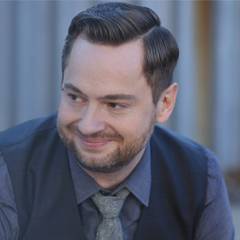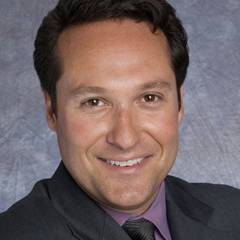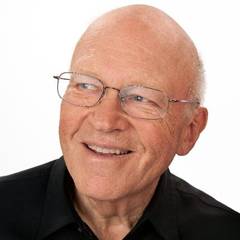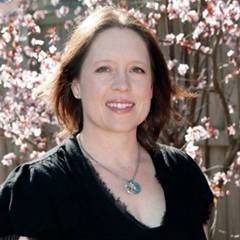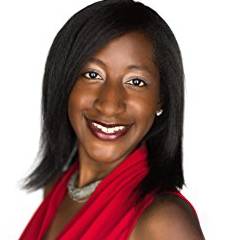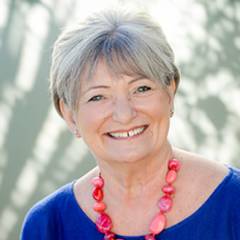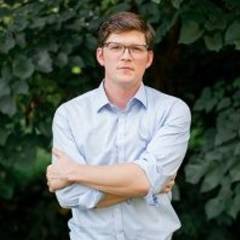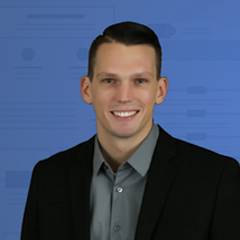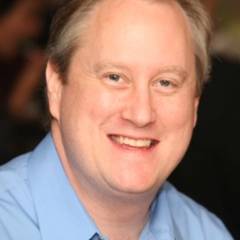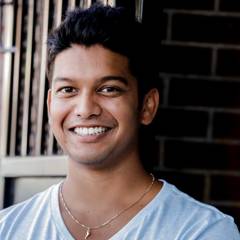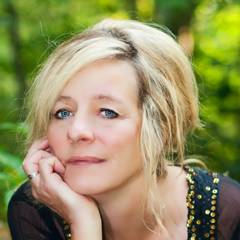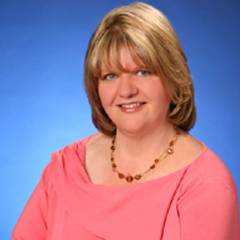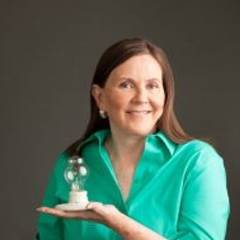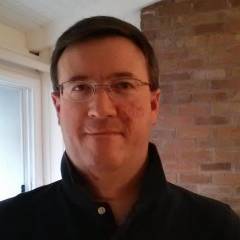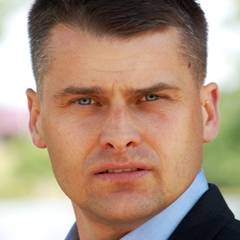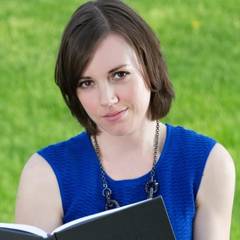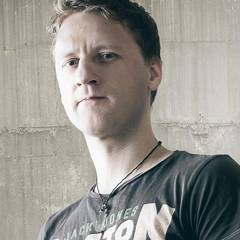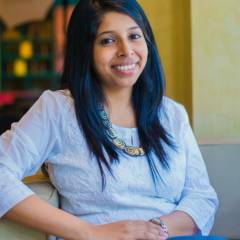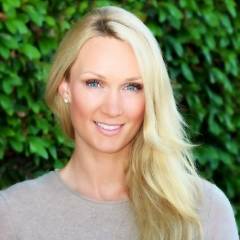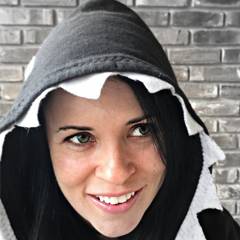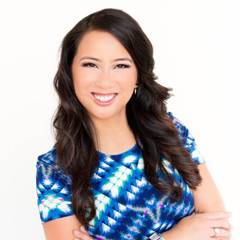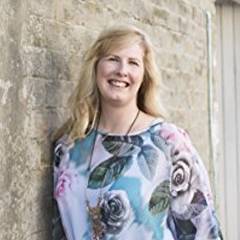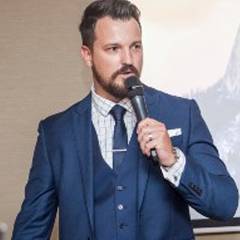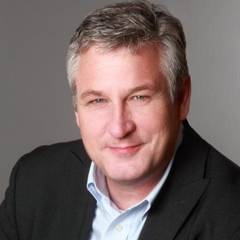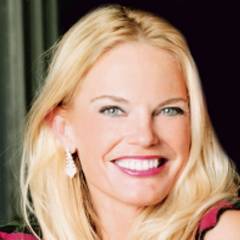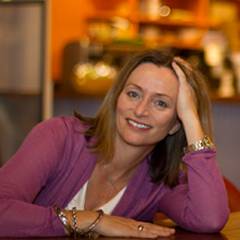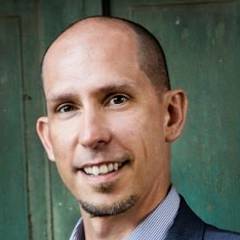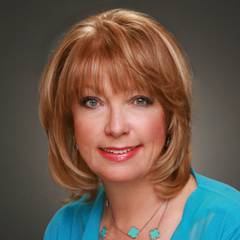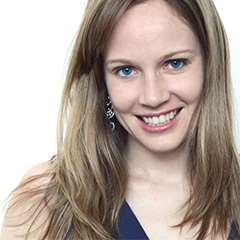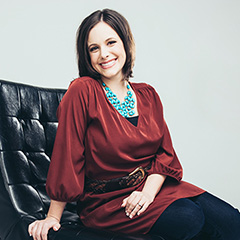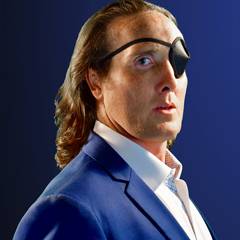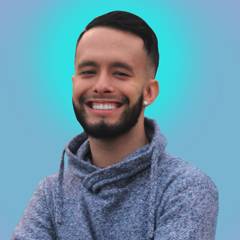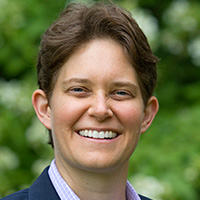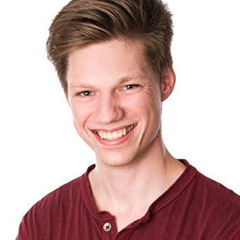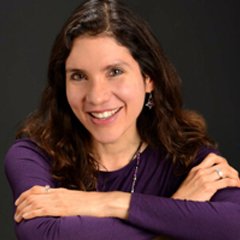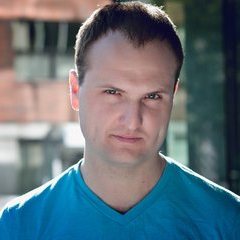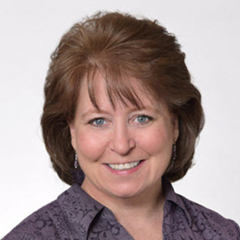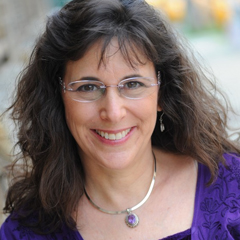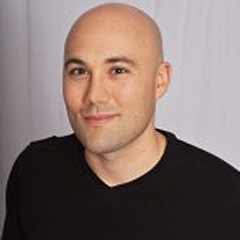 Why you should attend the Success Mentor Summit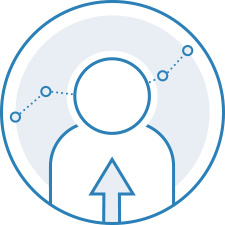 1
Our expert mentors will inspire you to level up and finally reach your full potential.
Our mentors are some of the most inspirational individuals around when it comes to guiding people to reach for what they want in their lives. Additionally, the motivational information will change the way you view your own success — ensuring that your path will be different from here on out — no matter what you do and what you want for your life. Don't drive yourself crazy knocking down every door to find a powerful mentor. Instead, join us.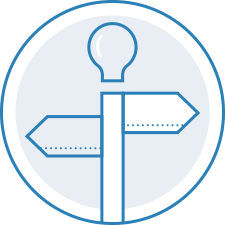 2
The tactical information will transform the path you take to reaching your success — no matter where you are now.
Our mentors know that a great mentor provides more than just motivation and inspiration. They know the power of tactical strategies when to comes to mentoring and mindset to help you grow towards your own success. All sessions have a clear eye to delivering key value in the form of actionable strategies and specific steps.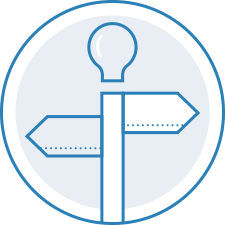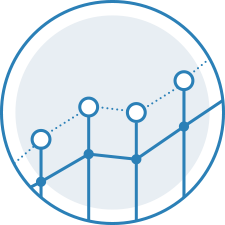 3
The summit will deliver results.
Our mentors are committed to delivering advice that will not only motivate you, but will also immediately inspire you to take action to see results. No matter where you are now, by implementing the strategies and action items our mentors recommend you will see results, fast, and then you will be able to build on those for lasting success.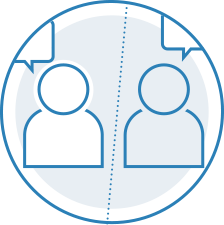 4
These mentors won't be together again.
These world class mentors won't be together in the same virtual place again. Jump on this opportunity to learn from your own tribe of success mentors — for free!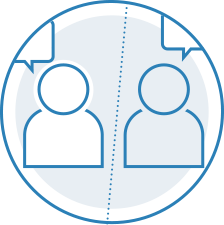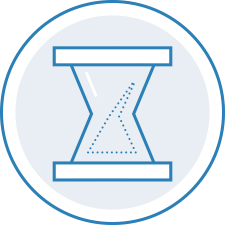 5
It's FREE for a limited time…but you've got to sign up TODAY!
Most conferences, retreats, and seminars require a large investment of time and money. The Success Mentor Summit is different. Save money, save travel time, and honor your inner homebody by taking part in the summit from the comfort of your own couch. If you claim your ticket today, it's FREE.

Success depends on mentors. But finding a powerful mentor isn't as easy as a walk in the park.
The Success Mentor Summit will not only deliver 100+ expert mentors to your (virtual) door, but will do so in a way that fits into the demands of your day-to-day life.
You won't find this kind of expert, targeted support anywhere, and we're not charging a dime.
Do you want to learn how to reach success from some of the best mentors around?

What is the Success Mentor Summit?
The Success Mentor Summit is an online event inspired by the principles of Ken Blanchard and Claire Diaz-Ortiz's new book, One Minute Mentoring: How to Find and Work With a Mentor–And Why You'll Benefit from Being One.
The summit brings together 45+ world-class experts who will provide you with the powerful mentoring you need to reach the success you seek.
Our mentors are the best in the business when it comes to motivating and directing you with actionable advice, and we're thrilled they are here to mentor you on your journey.
Who should attend the Summit?
Anyone can benefit from the breadth of knowledge and the deep inspiration our experts bring to the table. Ultimately, if you are interested in understanding how to level up your own success, then you should run — don't walk! – to register.
Do I have to travel to the Success Mentor Summit?
The summit is virtual — so no pesky planes, trains, and automobiles required.
I've given hundreds of keynote speeches across five continents, so I know the investment and effort involved to attend a typical conference, and the lost luggage that comes with it!
The Success Mentor Summit is designed to provide powerful content you can consume in a way that works for your life.
When can I watch the Summit interviews?
Each day, several interviews will go live. See the full schedule.
ABOUT THE BOOK –
One Minute Mentoring:
How to Find and Work With a Mentor – And Why You'll Benefit from Being One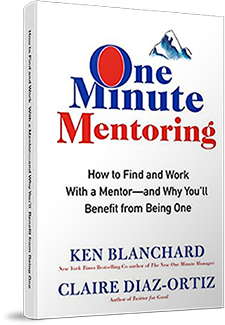 The bestselling co-author of the legendary The One Minute Manager® and a former Twitter executive join forces to create the ultimate guide to creating powerful mentoring relationships.
Positive mentoring relationships can change the way we lead and help us succeed. In One Minute Mentoring, management guru Ken Blanchard and Claire Diaz-Ortiz, an early Twitter employee, combine their knowledge to provide a systematic approach to mentoring, giving readers great insight into the power and influence of mentoring and encouraging them to pursue their own mentoring relationships.
The Success Mentor Summit is about extending the message of this book into the world, and making sure that everyone understands the power of mentoring to help you reach success.
#Hi! I'm Claire Diaz-Ortiz.
Or,
@claire

for short.
I am an author, speaker, and entrepreneur who has been named one of the 100 Most Creative People in Business by Fast Company. I was an early employee at Twitter, and have been called everything from "The Woman Who Got the Pope on Twitter" (Wired) and "Twitter's Pontiff Recruitment Chief" (The Washington Post) to a "Force for Good" (Forbes) and "One of the Most Generous People in Social Media" (Fast Company).
I am the author of eight books, including the new One Minute Mentoring: How to Find and Work with a Mentor, and Why You'll Benefit from Being One with Ken Blanchard. I am also a frequent international keynote speaker. I write a popular business blog at ClaireDiazOrtiz.com and serve as a LinkedIn Influencer. I hold an MBA and other degrees from Stanford and Oxford Universities and am the co-founder of Hope Runs, a non-profit organization in Kenya.
I've appeared widely in most major television and print news sources, including places like CNN, BBC, Time, Newsweek, The New York Times, Good Morning America, and The Today Show.